The Law Office of William Frick, PLLC
Seattle, Washington  USA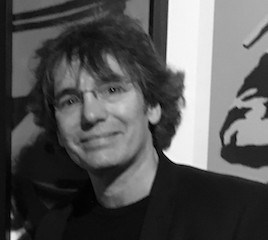 William Frick is an attorney based in Seattle, Washington.
He grew up in Texas, Indiana, and the Hawaiian Islands.
After high school he travelled extensively and then served three years in the US Marine Corps, during which time he was stationed in an assortment of locations – from Japan to the Pentagon. In his last year of service he began attending college in Washington, DC.
After leaving the Marine Corps, he spent eight years working in various positions at MCI Telecommunications in Washington, DC.  During this period he earned a Bachelor of Arts in History, a Masters of Arts in International Studies, and a Juris Doctorate, from The George Washington University.
After law school he practiced in the area of Intellectual Property with the New York City entertainment law firm, Jacobson & Colfin, and then spent a year on a successful litigation project in Pittsburgh.
He later worked as in-house counsel, as well as an aviation history researcher, for the software gaming company Dynamix, Inc. in Eugene, Oregon, a subsidiary of Sierra On-Line in Seattle.
In 1996 he began practicing US Immigration Law as the Immigration Specialist for faculty and students at The Oregon Graduate Institute of Science and Technology (now part of the Oregon Health and Science University) in Portland, Oregon.
Since 1997 the focus of his law practice has been US Immigration Law. He is admitted to practice in state and federal courts throughout the United States and represents clients before the International Criminal Court at The Hague, Netherlands.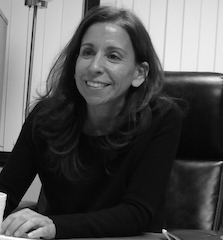 Christine Phillips grew up in California and Washington State.
She attended college at Washington State University and Spokane Community College, earning two degrees – one in Nursing and another in Social Science.  As a registered nurse, she worked in emergency and cardiac care at a Spokane, Washington hospital.
She later became a Nurse Case Manager, specializing in the care and treatment of brain-injured and spinal cord injured patients, and eventually a forensic nurse consultant for complex medical litigation cases.
As a forensic nurse, Christine was a nurse consultant to law firms in the state of Washington, and nationwide.  She has an extensive background in medicine, including over a decade as a medical/legal consultant to law firms.
In 2009, she was one of 30 accepted applicants into the State of Washington's lawyer apprentice program. She completed the program in 2013 and will soon be one of the few lawyers licensed to practice law in the State of Washington without having attended law school.
Christine has one daughter, Madisen, who attends the University of Washington and is completing her doctorate in Physical Therapy.